GATES, PORTALS & HINGES
The whole fence including the gates is built in Jämtland, where also the wood is selected and acquired. Style and material form a nice unity. We can offer a wide range, from a simple gate like the model 'pinngrind' to a robust gate. All models can be made customer specified, customized to your taste. Please do not hesitate to ask for our advice which model would be best for your home and garden.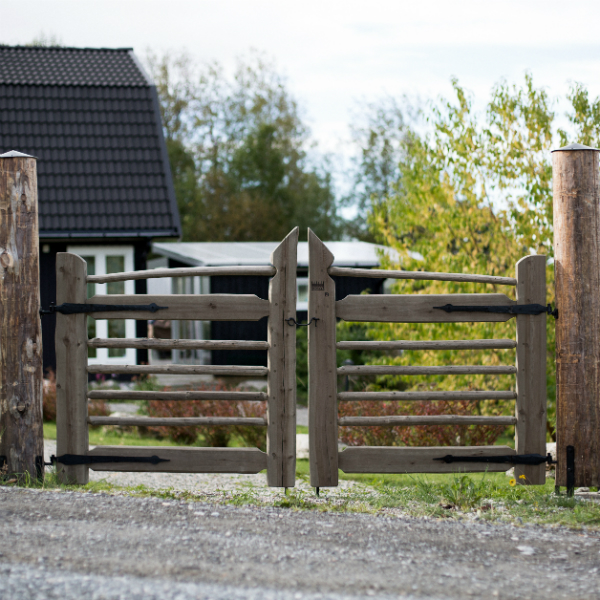 The Gårdsgrind is always a double gate, made from wood of spruce and pine trees. Available in 2,0 m to 4,0 m. width.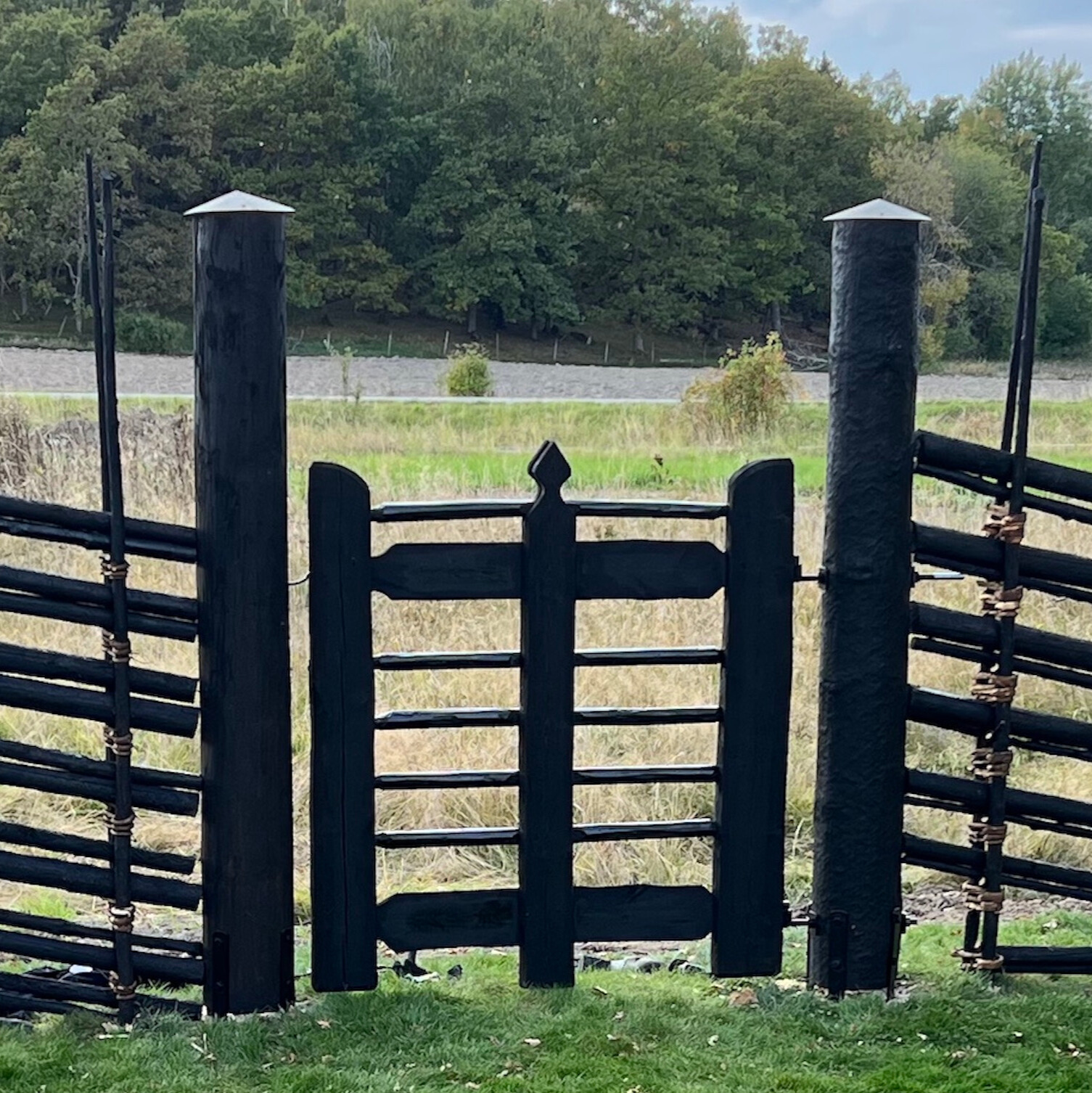 TORPARGRIND
Torpargrind is made from the wood of spruce and pine trees. Available in 1,3 - 2,5 m. width. For wide entrances we recommend a double Torpargrind, available in 2,6 - 5,0 m. width.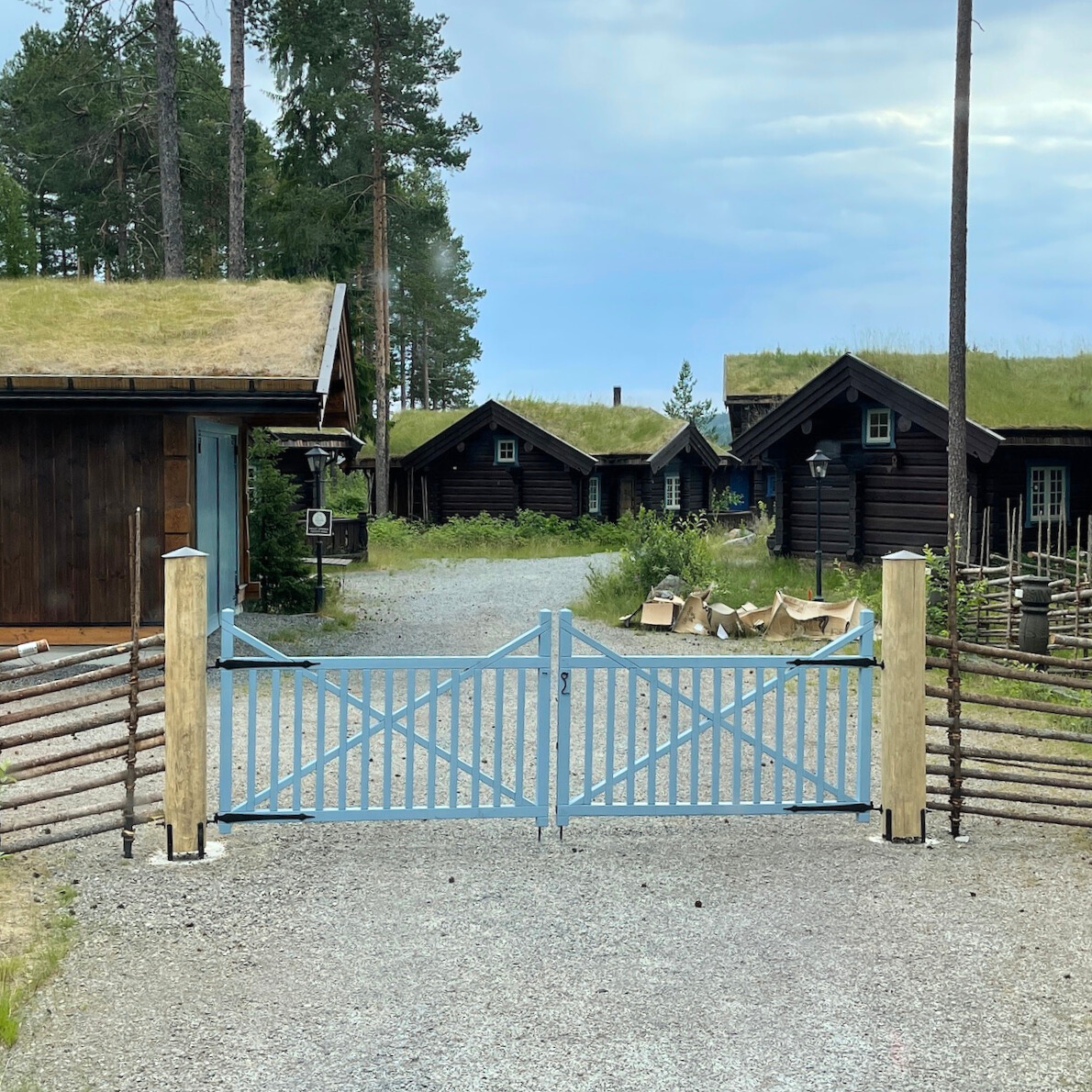 HERRGÅRDSGRIND
The Herrgårdsgrind is made from wood of pine trees only. The single gate is available in 0,9 m. to 2,5 m., and 1,8 m to 5 m. for a double gate.
pinngrind
The Pinngrind is our basic model. This gate is made from the same wood as the fence, being fully grown spruce, without bark and untreated. There is no maintenance necessary.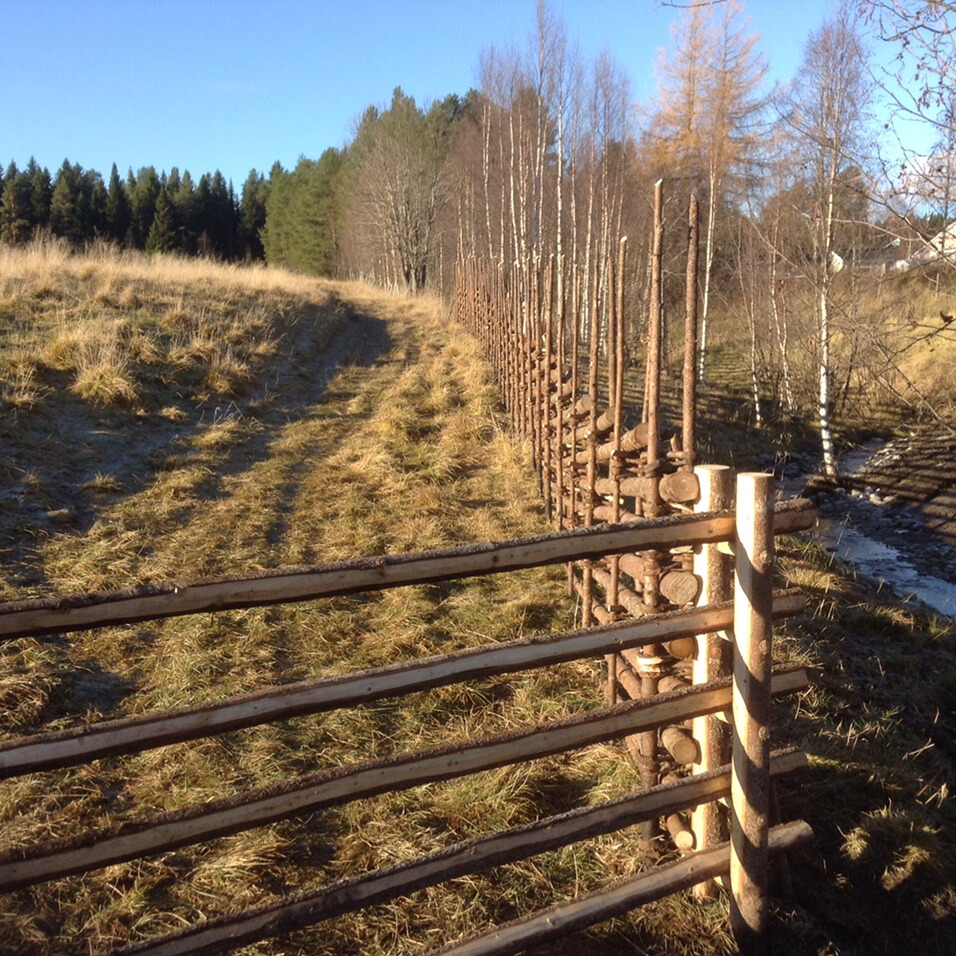 SLANÖPPNING
This gate is an excellent solution if you want to close an opening in your fence that is not often used. Available in 1 to 4 m.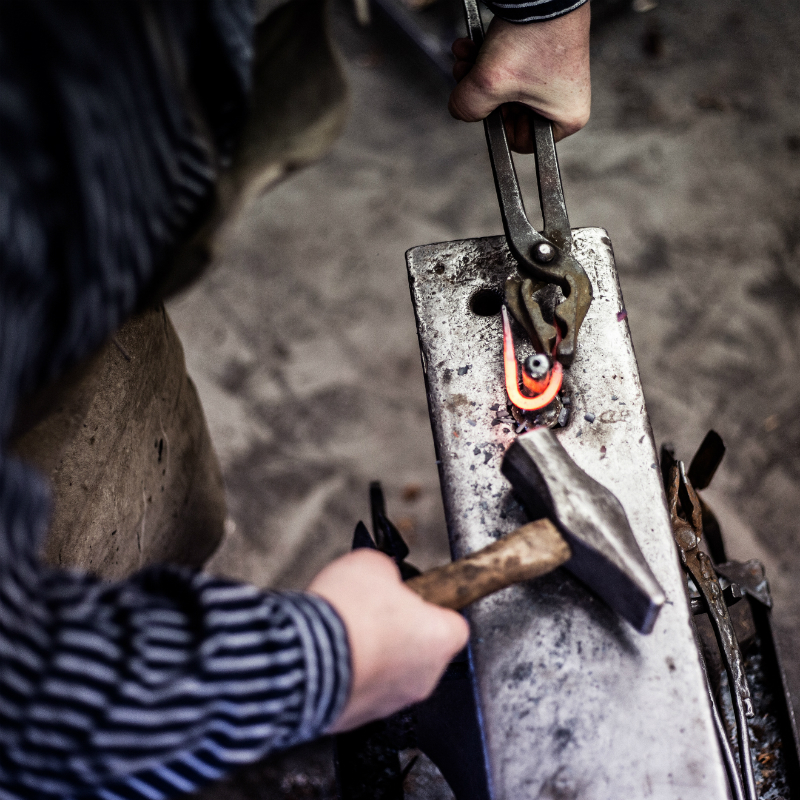 wrought-iron fittings
For the gates we make magnificent customer specified wrought-iron fittings such as hinges in our own iron forge.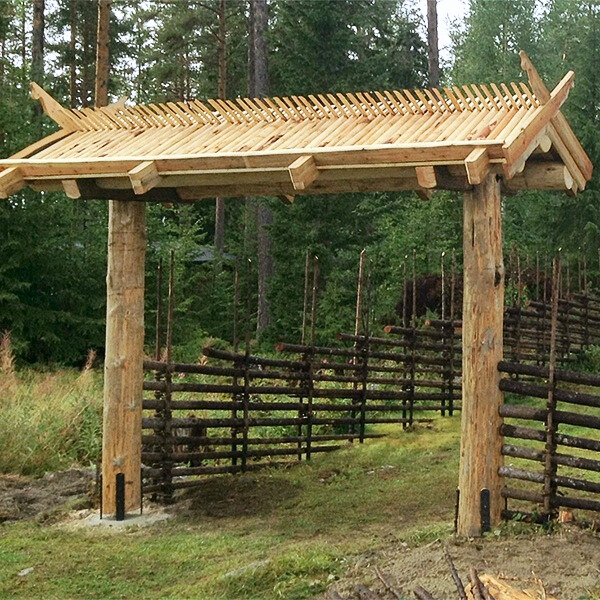 DALAPORTAL
A timbered portal model with a roof made from split logs.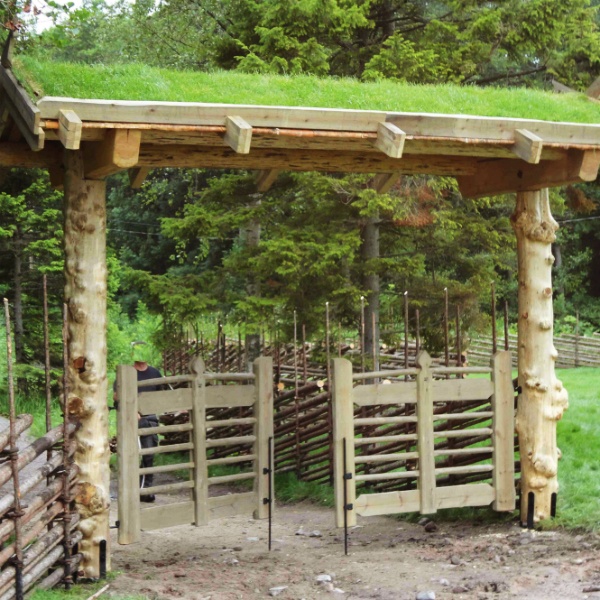 jämtportal
A timbered portal model made from birch-bark with a turf or grass covered roof.
DISIGN CHOICES
Some gates and roofed portals need to be treated and coloring is also nice as a design choice. We use tar color ant the possible pigments are black, gray, red, brun and ockra.

Colors of tar.
ACCESSORIES
We also make and supply the following products:
"Stätta" a narrow passage for individuals.
Solutions for waste bins
Support for climbers
Support for grapevines
Support for bushes
Poles
Stätta, a narrow passage for individuals.
TEST OUR GATES ONLINE
Do our online test to see on how our gates would look by you home.